"Why are you here?"
By Piers Dormeyer, President – Construction & Utilities
As the group of 15 or so roofing industry vets circle up to start the day, Cori Vernam poses this question. Cori is a Senior Marketing Manager at Antis Roofing who coordinated this event in Mountain Center, CA. We are standing in front of Camp Ronald McDonald for Good Times. Nestled in a remote, beautiful, part of the San Bernardino Forest, sick children can attend a retreat that is like summer camp while still having access to the medical attention they need. We soon learn that when this camp opened in 1983, most of the children that came here did not survive their diagnosis. And while today, thankfully, 80% do, this fact sticks with me. As a father myself, I cannot imagine how difficult this is for families. Suddenly, my daily struggles and my looming to-do list seems small and insignificant.
Antis Roofing, CI Services, and Shell Roofing organized this event because they are celebrating four years of partnership by reroofing the cabins of the camp ahead of a post-Covid reopening, We're wearing bright neon orange T-shirts, striped socks, and gulping down coffee in the this morning even though the temperature is climbing to 106. Fred Hill, an ex-Philadelphia Eagle, who founded the first Ronald McDonald House in 1974, is retelling memories of his late daughter Kim who was diagnosed with leukemia at 5 years old. His teammates, general manager Jim Murray, and team owner Leonard Tose rallied around the family. In the aftermath of her successful treatment, the team in 1972 started the Eagles Fly for Leukemia philanthropic program, and Hill, Murray, and teammates co-founded the very first Ronald McDonald House, which opened in Philadelphia in 1974. I've spent lots of time with Fred and haven't once been able to maintain a dry eye.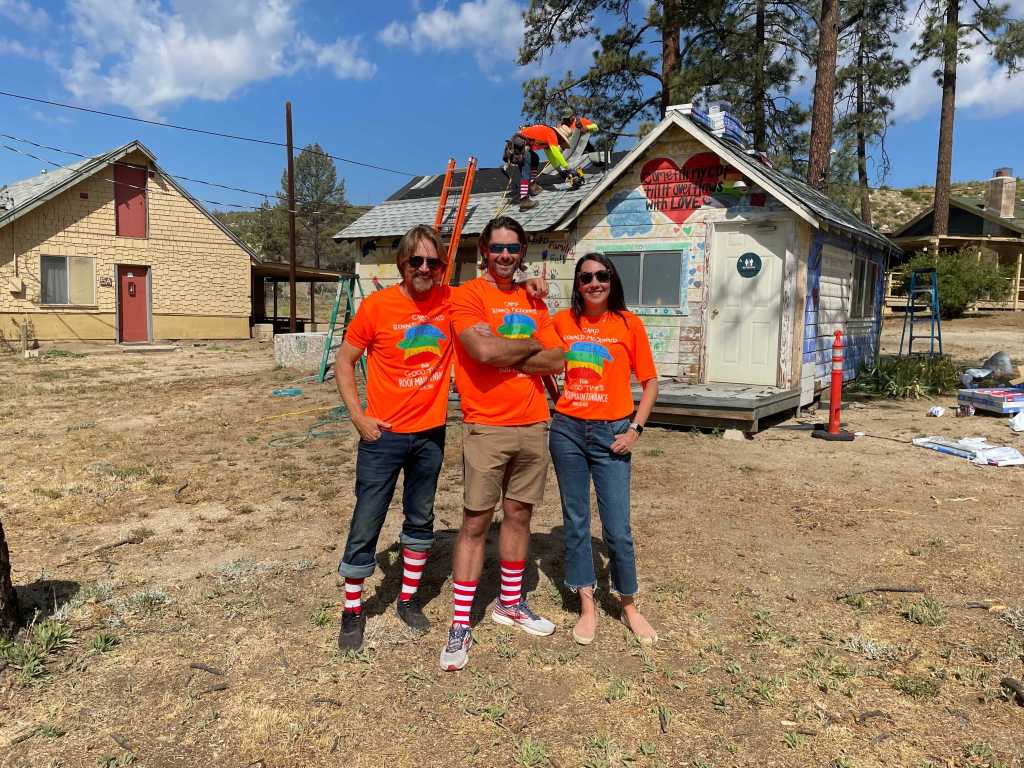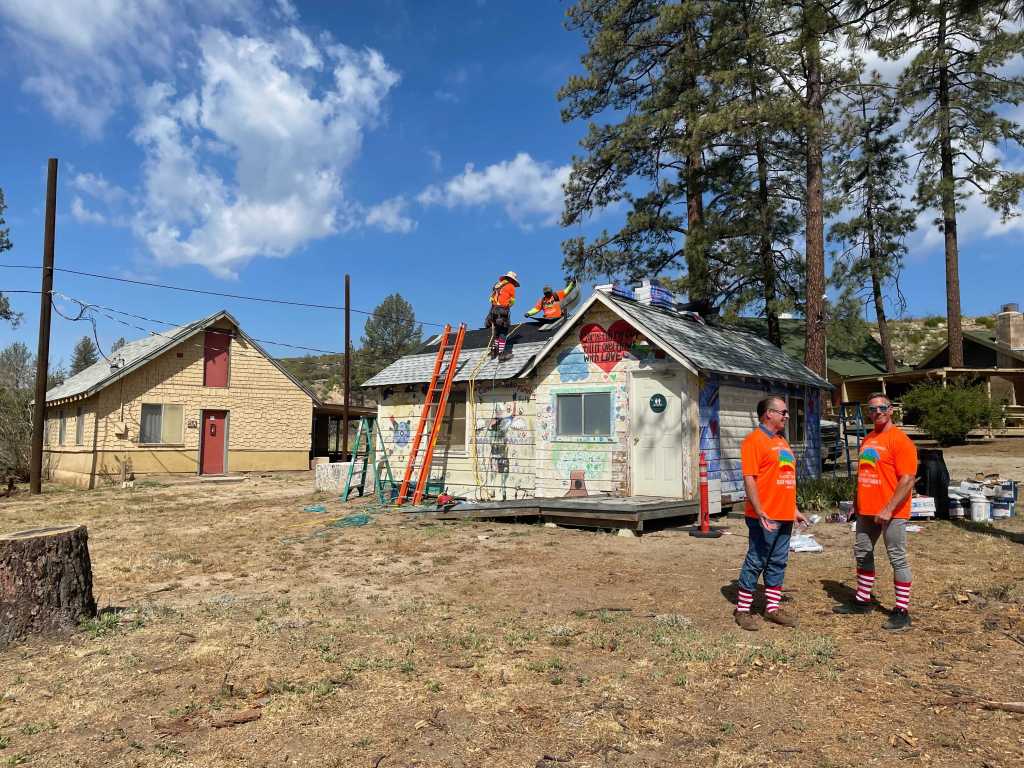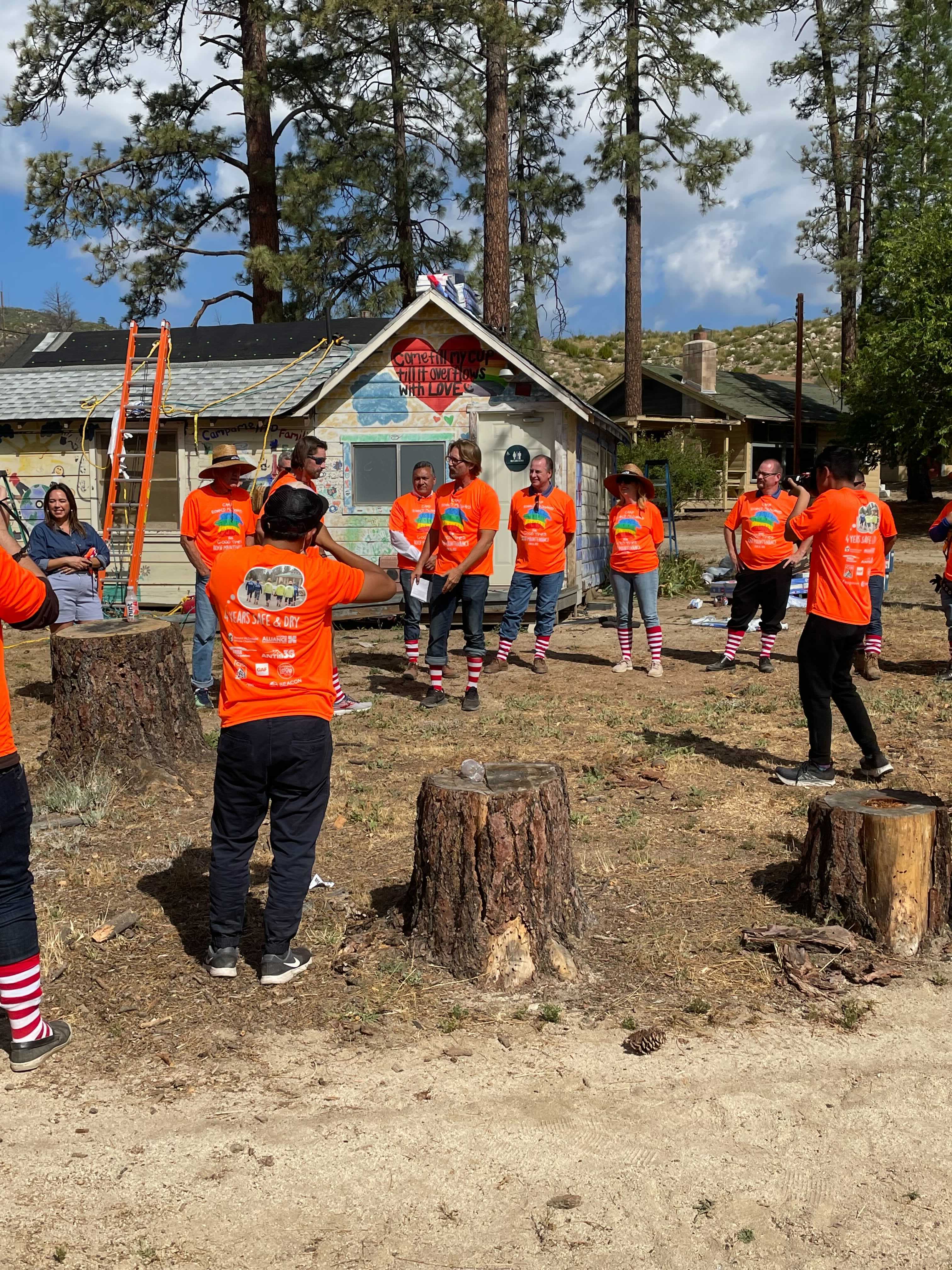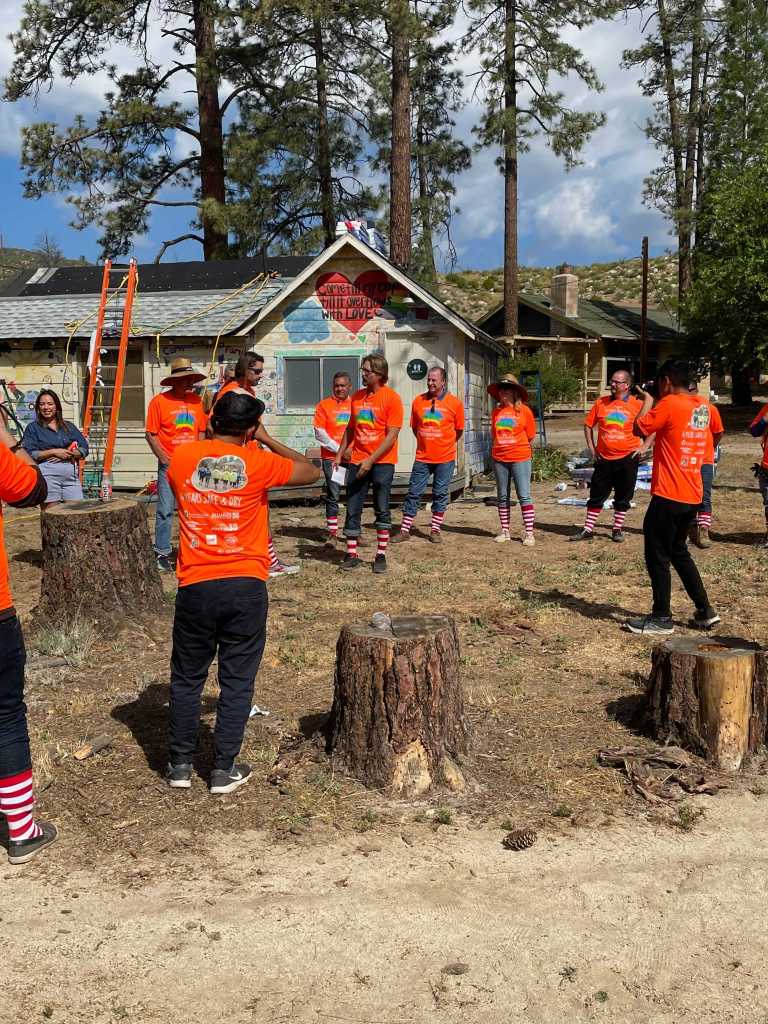 A few weeks ago, Charles Antis sent me an email with a recorded video asking me to join him in the reroofing effort. Opportunities to give back, like this, are not the kind of thing you turn down and it's not because Charles is a great customer, that really has nothing to do with it. Charles is always the guy in the room with a crowd. He's charitable, forthright and everything he says and does, is in integrity. For Antis Roofing, purpose comes first, and then everything else falls into place. Rudy Gutierrez at Shell and Bill Bailey at CI are similar specimens and equally esteemed. When Elizabeth Walters and I were asked to join this event, there was no hesitation in our humble acceptance. We wanted to celebrate something remarkable and use our position in the industry to tell this story, and with luck, see it duplicated multiple times coast to coast and across the globe. So we flew to L.A., rented a purple car, and drove two hours east to the middle of nowhere.
The Roofing Alliance, the foundation for the National Roofing Contractors Association partnered with RMHC charities four years ago. It started with Charles and his association with the Orange County, California house, and with the vision of Bill Good, then CEO of NRCA, was scaled to a national level. The goal was to connect all 165 houses in the U.S. with a roofing contractor that would provide care and maintenance for the roof over each of these buildings. These contractors would provide free maintenance and repairs for their adopted homes and if major repairs or reroofs were needed, the manufacturers and suppliers step in to help. To date, Bill has never heard, "no." GAF and Beacon were onsite today providing material and service to the project. From day one of this collaboration, EagleView's role has been to provide property data for all 165 locations, so that the contractors can better plan and service the facility's needs. Also, in the early days, we recruited contractors from our customer base to adopt the homes and feed them back to NRCA. We've also supported the local Rochester House and, until COVID restrictions, provided meals and support to the community. In Rochester, some families that are caring for their children undergoing treatment check into an EagleView room. Bob Morgan, of Upstate Roofing and Siding, another EagleView customer, has an eponymous room down the hall. Today, we celebrate the fact that 100% of these homes are under the care of a roofing pro.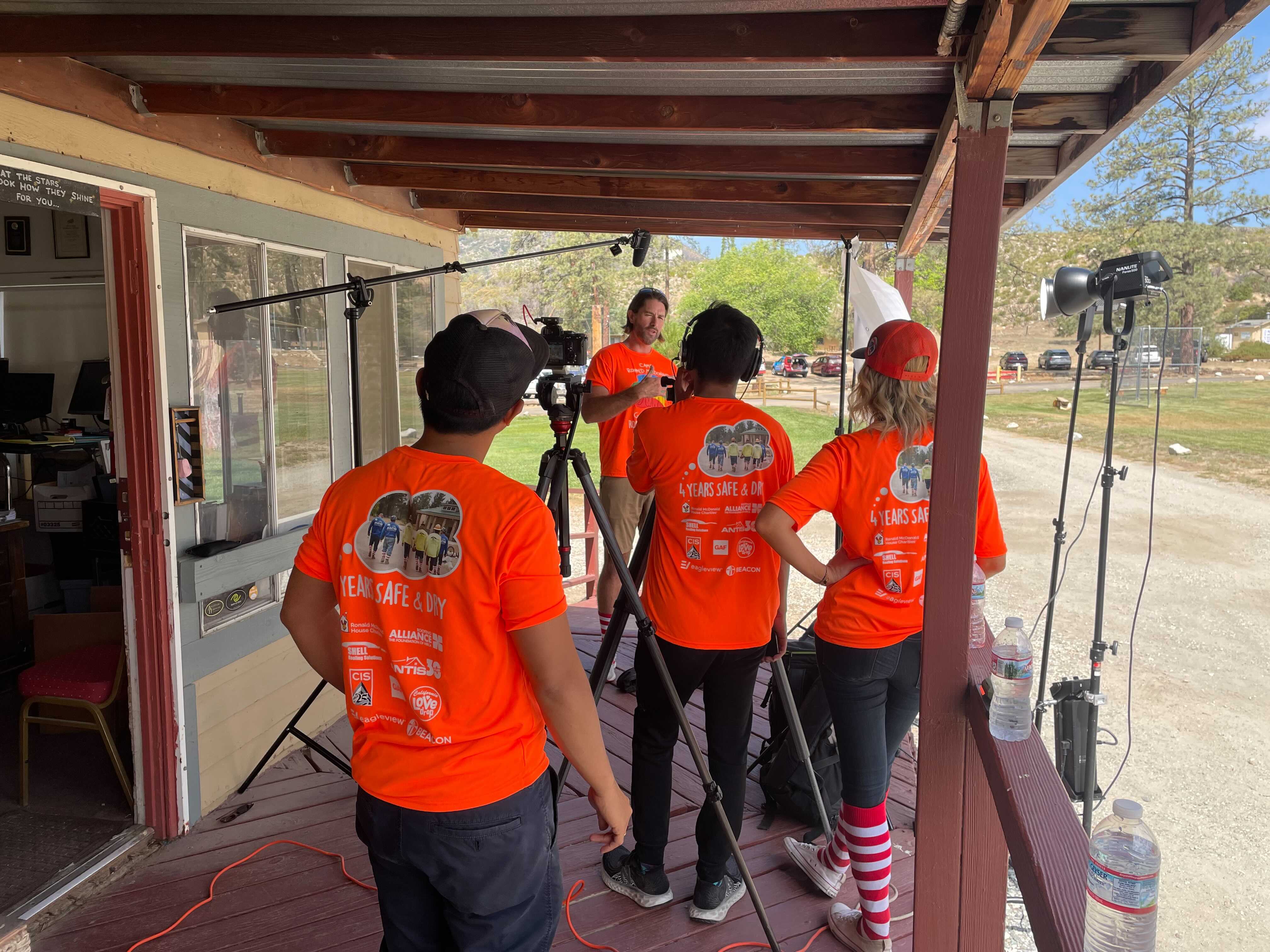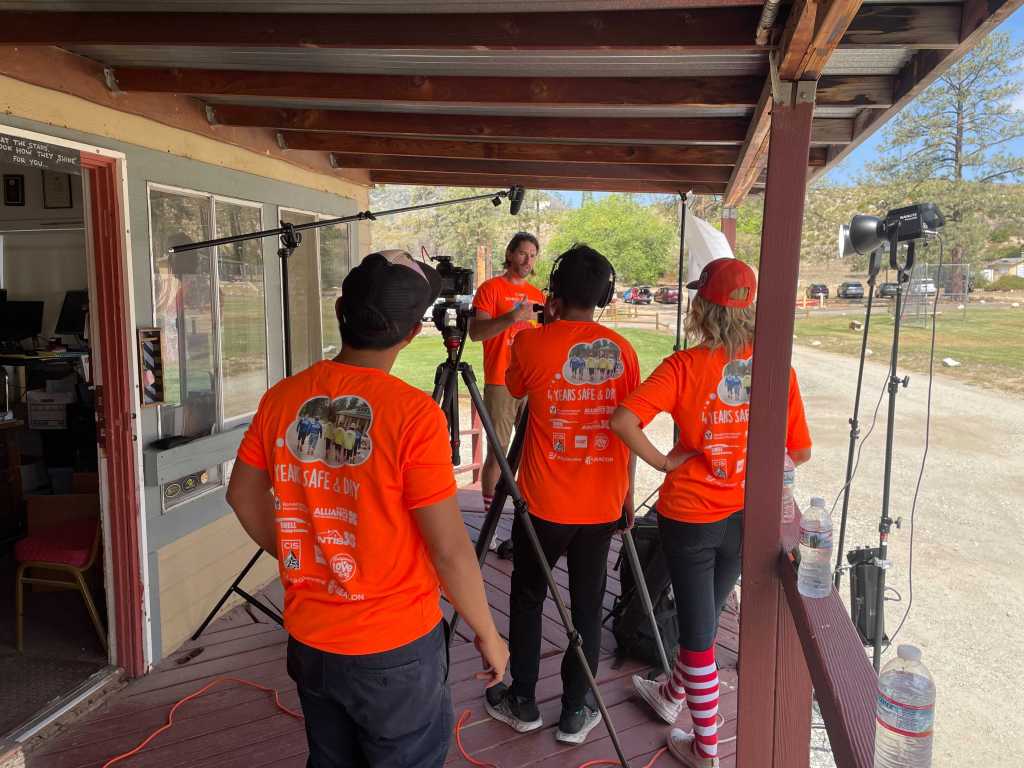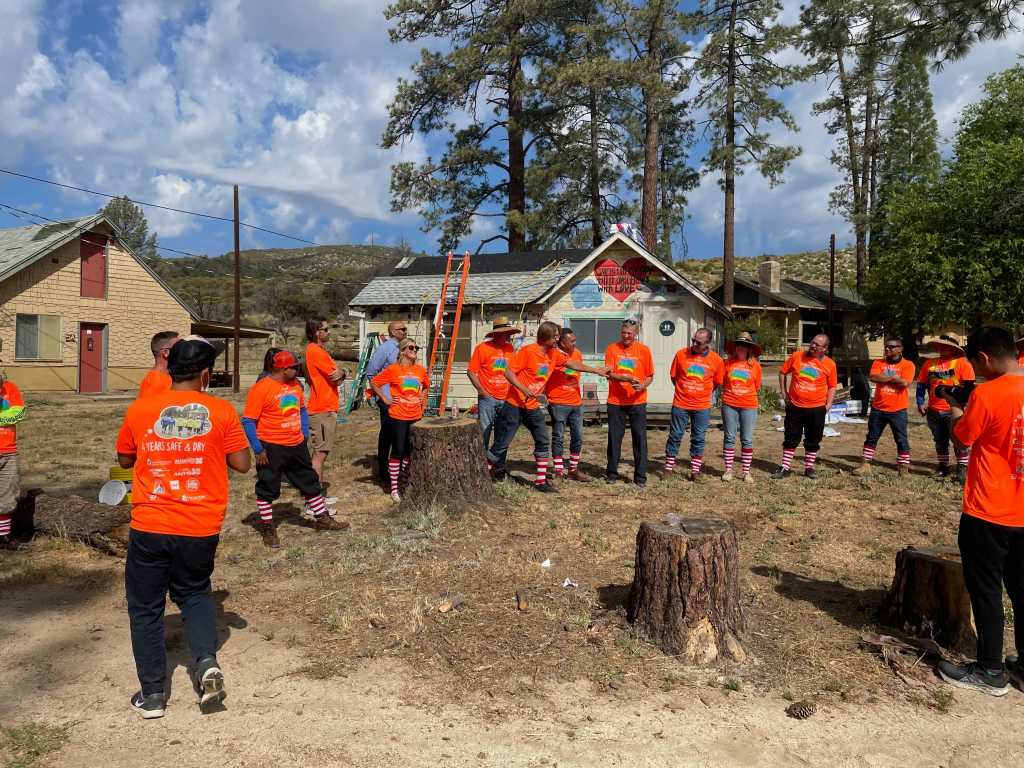 So, to go back to the question Cori posed to the group huddled together as the sun rose over the mountains while we clutched our coffees: As a data services company, we can't provide materials, and we can't supply labor. We can't send a truck over the mountain to deliver shingles to a rooftop. These are things our customers do. We contributed today with our aerial imagery, property insights and roof measurements. But as a company we are committed to so much more. We can use our brand presence to tell a story about how our customers can make a real difference in the world. We can reduce workplace injuries by keeping people off the roof, and we can remove inefficiencies in processes that enable our customers to spend more time and energy on the things that matter. We work to stay involved in the roofing industry so we can help highlight just how much heart the industry has through the stories and experiences of roofers. At the end of the day, we're here in the desert to improve lives, just like the Ronald McDonald House. I'm incredibly proud of the impact we've made and of our folks, particularly in Rochester, that have taken the time to support this important charity. Eagleview will continue to support our communities & causes that positively impact the world around us, the associations we co-create with, and the collaboration of them together.